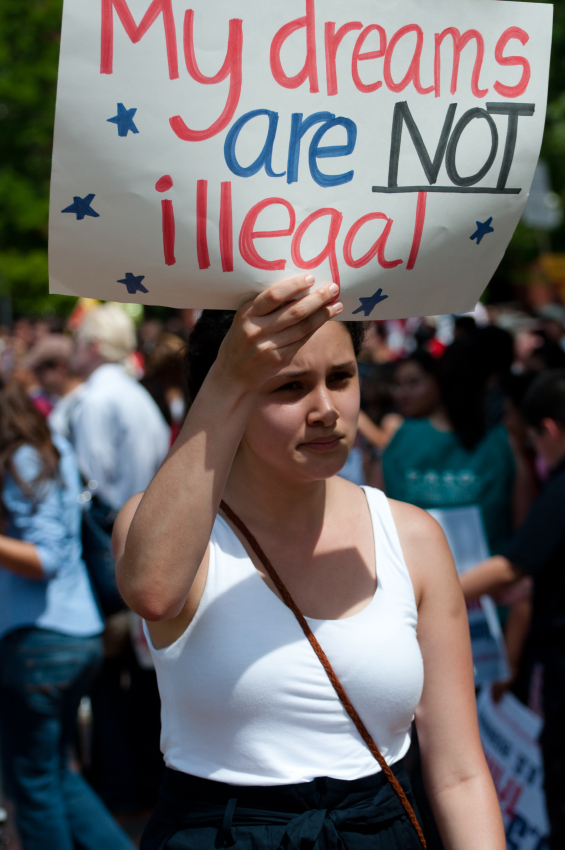 Starting February 18, 2015, the USCIS will start accepting requests expanded DACA pursuant to President Obama's executive actions. On November 20, 2014, the President took executive action to broadly expand the number of persons eligible to obtain DACA, or Deferred Action for Childhood Arrivals.

Until now, the DACA program provided for people without any legal immigration status, who were born AFTER June 15, 1981, and who entered the U.S. before the age of 16 and before January 1, 2010, to obtain "deferred action".

The expanded DACA program removes the upper age limit. It allows for people of any current age, who entered the U.S. before age 16 and have lived here continuously since January 1, 2010, to apply and obtain deferred action. In other words, if you are 50 years old, and entered the U.S. before you turned 16, and if you can show that you have been living here continuously since January 1, 2010, then you may be eligible to apply for the expanded DACA.

The specific requirements are as follow:
? You came to the U.S. before turning 16.
? You have resided continuously in the U.S. since January 1, 2010, up to the present time.
? You had NO lawful status on June 15, 2012.
? You were physically present in the U.S. on June 15, 2012, and at the time of making your application.
? You are currently in school, have graduated or obtained a certificate of completion from high school, have obtained a General Education Development (GED) certificate, or are an honorably discharged veteran of the U.S. armed forces or U.S. Coast Guard, and
? You have NOT been convicted of a felony, significant misdemeanor or three or more other misdemeanors, and do not otherwise pose a threat to national security or public safety.

Deferred action is NOT a lawful immigration status. As an immigration lawyer, I cannot stress this enough - but I need to because it feels like it's simply a play on words. Deferred Action simply means that removal proceedings (deportation) will not commence or continue against you. You are simply permitted to stay in the U.S. As illogical as it may sound, the U.S. government allowing you to stay in the U.S. does NOT mean that you have a legal immigration status. Deferred action does, however, allow for employment authorization. So a person who obtains DACA is NOT in any legal immigration status, yet they can obtain employment authorization.

The Obama administration has publicly claimed that people should not have to pay for a lawyer to apply for DACA. Yet the USCIS website has 80 FAQ's. These include complex questions requiring legal analysis, such as: Am I eligible if I first came to the U.S. before I turned 16 and have been here continuously since before January 1, 2010, but before I turned 16 I left for a period of time? Do brief departures from the United States interrupt my continuous residence? What offenses constitute a significant misdemeanor?

One of the FAQ's reads as follows: Q25: Can I appeal USCIS' determination? A25: No. You cannot file a motion to reopen or reconsider, and cannot appeal the decision if USCIS denies your request for consideration of DACA. Based on this reading, DACA applicants have a lot to lose by getting it wrong in their filing. This law office can help you with your DACA initial application and renewal.