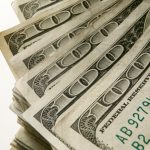 Some Silicon Valley employers preparing to file new H-1B petitions on April 1st may be shocked by the filing fees, extraordinarily high for some employers. The Consolidated Appropriations Act, 2016, raised the supplemental fees from $2000 to $4000 for employers who have at least 50 employees, and at least 50% of their workforce is in H-1B or L-1 status. These employers could see their total USCIS filing fee be as high as $7550 per employee.

The USCIS filing fee range for new H-1B petitions will range from $1575 to $7550. Determining USCIS filing fees requires employers to closely scrutinize the Filing Fees chart on the USCIS website. This chart sets out which fees apply to which employers, which is then followed by a list of Exceptions to these filing fees.

Here's how the math works out for employers who will be filing cap-subject petitions on April 1st. Employers should note that not all fees are applicable when an employer files an H-1B extension, an amended H-1B, and when an employer is cap-exempt.



$325 is the H-1B petition filing fee for all H-1B petitions. All employers filing an H-1B petition should start with $325. This fee applies whenever an employer submits the I-129 form, regardless of the employer's size.? The most challenging part for employers to figure out their USCIS filing fees is that this fee IS NOT ON THE USCIS FILING FEES CHART. The USCIS chart is actually called an "Additional Fees" chart, and this $325 is in the first line of the text on the web page.


$750 OR $1500. If an employer has 25 or less full-time-equivalent employees, they pay $750. Employers with 26 or more full-time-equivalent employees pay $1500. Employers should count all of their employees in the U.S., including those employees working at subsidiaries or affiliates of the Employer. This fee is from the American Competitiveness and Workforce Improvement Act of 1998, and was later into a permanent fee without any expiration. Most cap-exempt petitioners are also exempt from paying this fee.


$500 fraud fee. All employers filing a new H-1B for April 1st will need to include this filing fee.


?$4000. This is the new fee passed into law at the end of 2015. This fee had been at $2000, but the law authorizing that fee expired last September. This $4000 is to remain in effect until 2025. This whopper of an additional filing fee is targeted at companies with at least 50 employees, and at least 50% of the workforce is in H-1B or L-1 status.


$1225 Premium Processing Fee. This is an optional fee that requires the USCIS to adjudicate the petition within 15 days of Receipt. However, as an immigration lawyer, I typically discourage employers form filing this fee for an April 1st, cap-subject case. Paying this premium processing fee does not offer any advantage towards being counted in the H-1B lottery. The USCIS will not start counting the fifteen days until the lottery has been completed, a process that can take a few weeks. It also does nothing to increase the chances of being selected in the lottery. Furthermore, most cap-subject petitions being filed on April 1st will be for H-1B employment that cannot even begin until October 1st. So it won't make difference in terms of when the employee can begin working, if the petition is approved within fifteen days of the lottery selection, or within a few months.


Getting these filing fees correct with the initial H-1B petition is critical. With most other USCIS filings, if an incorrect filing fee is submitted, the USCIS will just return the whole application and the petitioner just resubmits with with the correct filing fee. But if the incorrect filing fee is submitted for the H-1B lottery, it is likely that the petition will be returned - yet it will not be received back by the employer until after the April 7th filing window.
Michelle Gee is proud to announce that she is now a founding partner of
Seaport Law Group
, located in Redwood City, California. She can still be reached at 650-293-0270, and her e-mail is now michelle@seaportlg.com. The new address for Seaport Law Group is: 491 Seaport Court, Suite 102, Redwood City, CA 94063.
Michelle Gee
has been handling H-1B petitions since 2001, and she and any other Partner of the Seaport Law Group can help you with your 2016 H-1B filings.