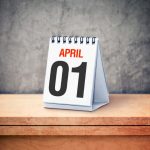 Many Silicon Valley employers know that in order to secure one of the coveted H-1B slots in this year's immigration H-1B lottery, they must take all the necessary steps to assure that their H-1B petitions are received by the United States Citizenship and Immigration Service between Friday April 1, 2016 and Thursday April 7, 2016. All cap-subject H-1B petitions submitted within that short window will be counted in this year's H-1B lottery. By law, only 65,000 new H-1B's are permitted each year, with an additional 20,000 H-1B's available only to foreign nationals who have obtained a U.S. Master's degree or higher.? Last year, the USCIS received over 3x as many applications as there are slots.

Aside from making sure that the H-1B petitions are ready to be FedExed on March 31st, an employer's careful preparation must account for the additional timing of filing the required Labor Condition Application. Before an employer can submit the H-1B petition, they must FIRST obtain a certified Labor Condition Application from the Department of Labor. Even if accepted into the lottery, the USCIS will reject or deny an H-1B petition that does not include a certified Labor Condition Application. Buried amid the endless scroll of H-1B instructions on the USCIS website is a little "Note" that "encourages petitioners to keep Department of Labor LCA processing times in mind when preparing the H-1B petition and plan accordingly." The USCIS does not indicate how long this processing time is, but instead provides a link to the Department of Labor's Office of Foreign Labor Certification. Clicking through to the "H-1B, H-1B1 and E-3" page leads to a long-scrolling web page that explains that the Department of Labor reviews LCA's within seven working days for completeness and any obvious errors. This law office just had an LCA certified within five working days of submitting it. Last year, closer to the end of March, it took nine day - or seven working days.? However, employers need to take into account that it can actually take LONGER than seven business days if the Department of Labor does not recognize the employer's Federal Employer Identification Number. The timing to obtain a certified LCA means that employers cannot afford to wait until the very end of March to start on their H-1B petitions.

As an immigration lawyer for the past fifteen years, I've occasionally had employers ask if we could file the H-1B petition a couple days earlier than March 31st just to "make sure" it gets there on time. No. There is no "filing early" for the H-1B lottery. In fact, doing so would be disastrous. If the USCIS received an H-1B petition on March 31st, with a start date of October 1st, they will send it back to the employer as improperly filed because a petition cannot be submitted more than six months before the requested start date. And, an employer is likely to receive this returned petition in the mail some time after the April 7th filing window.

Silicon Valley employers wishing to petition for new H-1B employees should look into starting the H-1B process as soon as possible, to avoid running into any unnecessary delays and to make sure their H-1B petitions are waiting for the Fedex pickup on March 31st.

Michelle Gee is proud to announce that she is now a founding partner of Seaport Law Group, located in Redwood City, California. She can still be reached at 650-293-0270, and her e-mail is now michelle@seaportlg.com. The new address for Seaport Law Group is: 491 Seaport Court, Suite 201, Redwood City, CA 94063. Michelle Gee has been handling H-1B petitions since 2001, and she and any other Partner of the Seaport Law Group can help you with your 2016 H-1B filings.