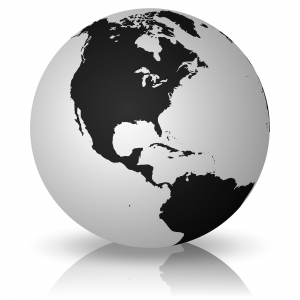 Recently the Secretary of the Department of Homeland Security (DHS) extended the temporary protected status (TPS) designation for nationals from El Salvador. Because of this action, foreign nationals from El Salvador who already have TPS may extend their status through March 9, 2015. Additionally, El Salvadorians who are currently in the U.S. without this status may apply for TPS designation.

Congress created TPS in 1990 in order to provide foreign nationals from unstable countries with the option of remaining in the U.S. until their country's conditions improved.

It is the responsibility of the DHS Secretary to designate a country for TPS benefits. The Secretary may do so based upon any of the following conditions: continuous armed conflict (such as a civil war); a natural disaster (such as a hurricane or earthquake); or any other temporary extraordinary circumstance.

Once a country receives TPS, its nationals may apply for this status as long as they were physically present in the U.S. at the time country received its designation (if the nationals were outside of the U.S., they may still apply for refugee status depending on their country's conditions).

To qualify for TPS, the foreign national must also file the TPS application during the registration time period established by the DHS and have been continuously present in the U.S. since a date specified by the DHS.

Even if a foreign national meets these requirements, U.S. Citizenship and Immigration Services (USCIS) may still deny his/her request for TPS designation on the basis of any of the following: a felony conviction or conviction of two or more misdemeanors in the U.S.; participation in the persecution of an individual or group; engaging in terrorist activity; or another ground outlined in section 212(a) of the Immigration and Nationality Act.

If a foreign national is granted TPS, the national can obtain employment and travel authorization and will not be deported from the U.S. due to his/her immigration status. However, TPS provides no pathway to a green or U.S. citizenship. If a foreign national with TPS wants to obtain a green card, the national would have to separately qualify for an immigrant classification category such as one of the employment-based or family-based categories.

Along with El Salvador, Haiti, Honduras, Nicaragua, Somalia, Sudan, South Sudan, and Syria currently have TPS designation.

Due to the important time constraints involved in filing for TPS, it is highly recommended that foreign nationals who believe they may qualify for this designation contact a skilled immigration attorney to assist them with this process. At the Gee Law Firm, our attorneys are available to explain your legal rights and help you decide what strategy best fits your immigration needs. Contact our office today at 650-293-0270 and speak to a member of our legal team about your case.

Additional Blog Posts

Senate Unveils Initial Plan for Comprehensive Immigration Reform, Silicon Valley Immigration Lawyer Blog, February 6, 2013
Congress Considers Amending Temporary Protected Status, Silicon Valley Immigration Lawyer Blog, March 21, 2013
This article is authored by Michelle Gee.